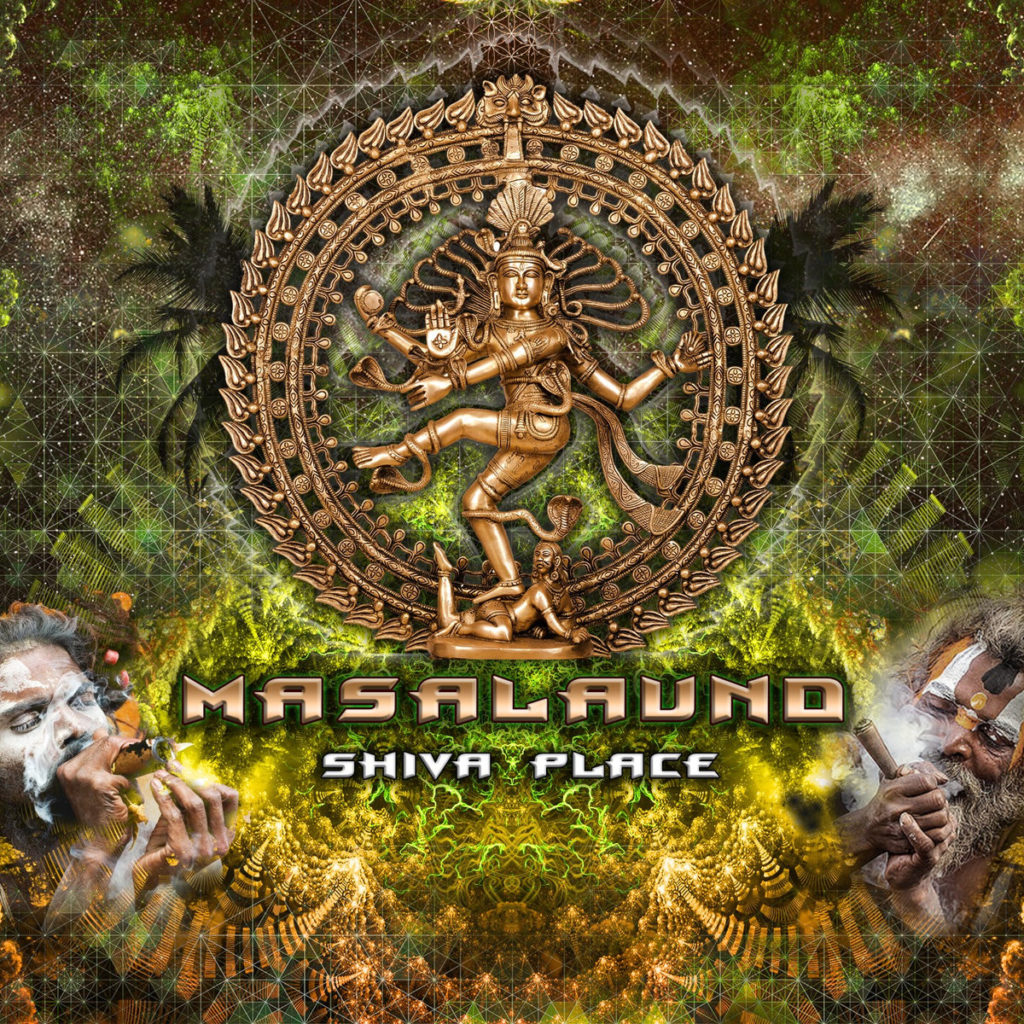 Masalaund is a unique international project of 9 artists. Its a collective between Anubian, Sionnach, Groove Hunter aka Mantis, Egova, Myr, Mik-ha, Umber Vamber, Phagos Sonus and Kraft. The name Masalaund was found by Egova and Kraft during a chilltime at famous Chiva Place in Goa. After this inspiral time they started to realize the idea at Egovas studio in Siolim.
During the Goa season 2018 they recorded many sound from many different hardware and software tools and puted these sounds in big folders to share between all artists. So each artist made his own version from that folder, with his own personal sign.
Banyan records is proud to release this Album again in fusion with Organic Alchemy records.
Mastered by: Umber Vamber
Cover by: Dimitry Sherebon
Various Artists - Masalaund – Shiva Place