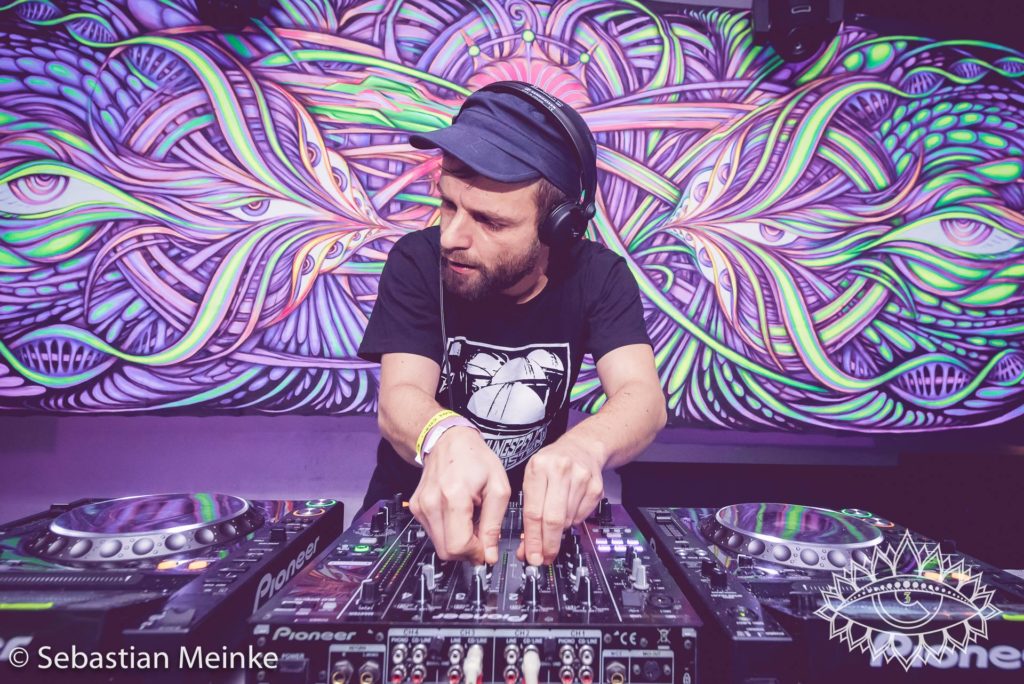 Shamaniak is a DJ based in Austria (Vienna), with a big passion for electronic music since he can remember. He attended his first raves in the year 2000 and got infected by the Tekno and Psychedelic Trance movement 2 years later. At that time, to be on the dancefloor was not enough for him anymore. He also wanted to create deep and mind expanding musical journeys for the fraggles and freaks. So he got 2 Technics 1210 mk2 and several vinyls from a friend and started to learn and try out the new toys.
After collecting deep foresty psychedelic tunes for years, he played his first set at a house warming party in Amsterdam and instantely loved it. When he came back to Austria in the year 2007, he got himself some cd players and fully concentrated on developing his mixing skills and extending his cd collection.
From the year 2011 on, he started to play regularly at parties/festivals and in 2014, he founded the Austrian Psytrance crew "Shipibo Sounds" together with some good friends. Until now, they organized several parties in Austria and also a Festival in Turkey. Since the year 2015, Shamaniak is a Label DJ for Banyan Records.
He always plays his sets spontaneously, with a strong focus on creating a deep and hypnotic story. Shamaniak prefers to play Dark Psy and Forest, but he also plays Dark Progressive and Psy Trance, depending on the mood of the dancefloor!
Until now, he played at various Parties and Festivals in countries like Spain, Germany, Italy, Turkey, Hungary, Slovakia, Czech Republic, Belgium, Austria and many more.
Upcoming Events: