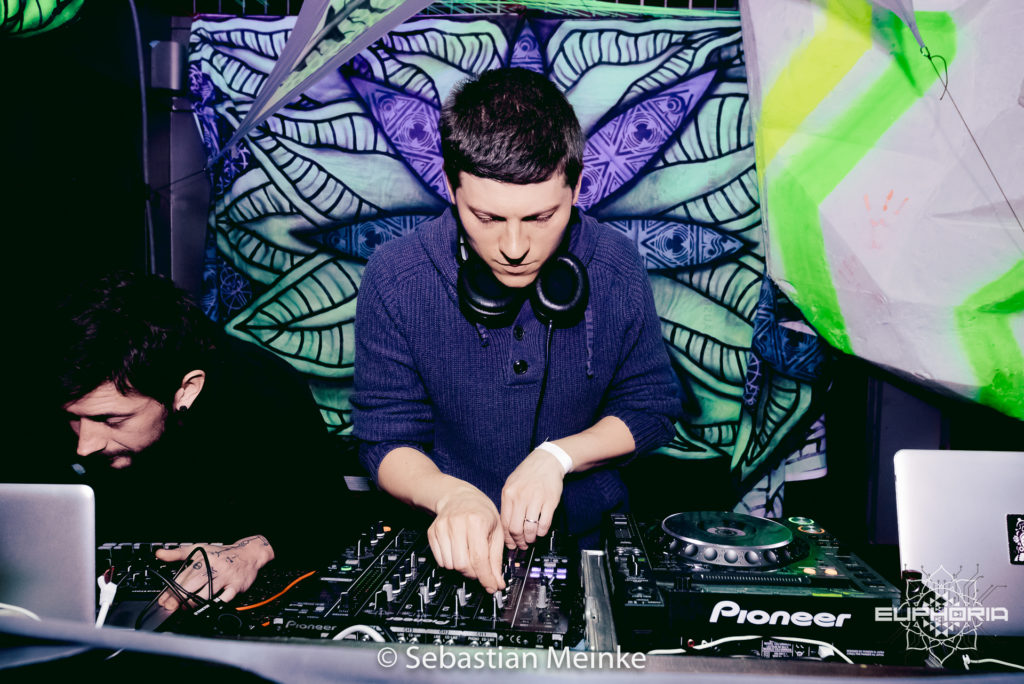 My name is Erich C. I'm from Austria/Vienna and born in 1986. In the age of 5 i began to play the flute, the piano and guitar. Nowadays i'm not able to play any of these instruments anymore because i stopped playing them with 10 and started with other hobbies. But i still have a good feeling for melodies and harmonics which i think is based on these years. I started Dj'ing the styles Minimal Techno and Tech-House when i was 17. In these times i played at alot of small partys and/or birthdays. It was also the time in which i made my first steps in music production. With Fruity-Loops and no clue what im doing i created my first tracks and collected the first experiences.
My first contact with Psytrance in 2008 hooked me up to the scene and its people. The entrance to the music was made by artists like Laughing Buddha, Tristan, Logic Bomb & Hallucinogen. In the beginning i listened to psytrance all the time and the more i listened the more selective and darker my style got. So soon i discovered artists like Derango, Atriohm, Zik & Orestis.
In 2012 i started again with music prodution. I spend all the money i saved for monitors, a daw, synthesizers and plugins. Since then i worked hard to create my own style. With this style i try to connect many subgenres of psytrance. In my tracks i try to tell a story and to take the listener to a journey with me. Always melodical, atmospheric, mysterious and deep. My style is still evolving and changing and i think it will always be. So, lets see to where this project will go and whats depths will be explored.

Upcoming Events: