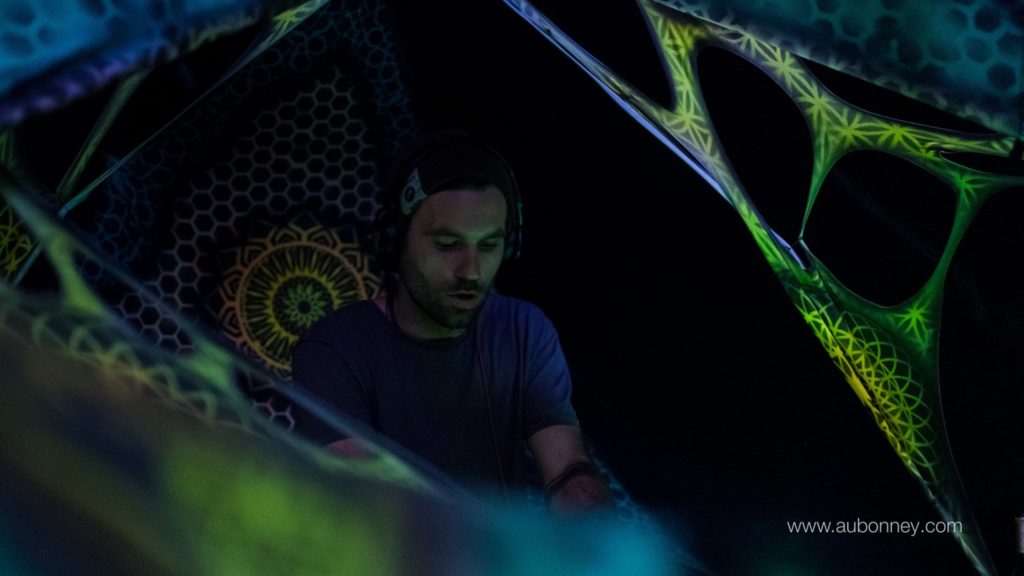 Born in 1987, probably influenced by the aftermath of the atomic precipitation the year before, MEiK grew up in post-socialist or rather pre-capitalist Berlin. Constantly celebrating the basic principle of his city – "poor but sexy" – MeiK soon felt the desire for the quadrature of the circle. Due to certain circumstances he reached simularily to Marco Polo a new country, which symbolized the incornation of the term "update" for him.
Fascinated by flo(o)ra and fauna, MEiK started in 2016 to offer his services to the Gaggalacka Crew. With mission of evoking a certain anthropological understanding he soon went on a mission for lectures in dancefloor-academics through Thailand, Singapore, Malaysia, Indonesia, Portugal as well as Germany. He therefore tries to channel the sounds of the forest, in either driving or progressive waves, depending on the time of the day.
In order to create a deep and sustainable experience, he uses the power of the moment – in order to bridge the gap between third spaces and reality.
MEiK joined Banyan Records in January 2020.
Upcoming Events: