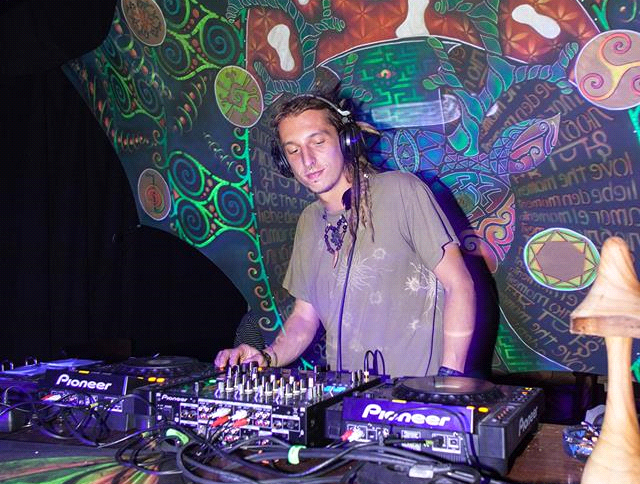 Aquamarine, a universal globetrotter, following the paths of music and festivals around the world to learn and to grow, and especial to listen, dance and play music. Seeking for the best dance floors on this planet to share his music and his vibe with all the beautiful dancers.
Based in the Austrian Alps Aquamarine started DJing on Vinyl in 2009 with Techno and Drum&Bass. After some time he found his connection to music and people more and more in the psychedelic scene, so he started creating sets with deep rolling bass lines and groovy tunes and full psychedelic power around 148 up to 160 bpm.
Aquamarine is member of Banyan records and the Amanita crew in Tirol. He already played on several parties in Austria, Italy, Chech republic, Nepal, Guatemala, Panama, Colombia and Peru.